Local SEO Citation: 6 Little Things You Might Be Doing Wrong

Citation sites are online sites that list your business' name, address and phone number. Citation sites are useful for local SEO mainly because they can help your business get higher ranking in search engines like Google and Bing. Put simply, a local citation is any mention of your business of the internet.
Citation sites are useful for doing more than just helping your business get ranking for local results on search engines. These sites can utilize their own traffic in getting your business closer to potential
customers.
Types of Citations
There are two kinds of citations;
Structured and Unstructured.
The difference is simple. Structured citations are mentions of your company info on a business listing directory like Yelp and Yellow pages. Meanwhile, unstructured citation is your business info on sites that are not necessarily listing directories –like blogs, newspaper and magazine websites. Unstructured citations generally exclude links to your company website.
How are Citations Relevant?
Most importantly citations are important for local search rankings. This is because search engines like Google and Bing rely on citation sites to ensure that your business is verified and legitimate. In effect, having your business listed on several prominent sites boosts your business' prominence and chances of ranking. Having a detailed business information  is perhaps the easiest way to increase your visibility and maximize local SEO.
Tips on Building Citation
Here are some things to note when getting your business listed on a citation site;
#1 Maintain A Consistent NAP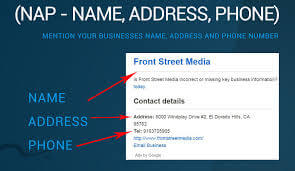 NAP is an acronym for the 3 basic components of your site's citation (name, address, and phone number) and citations like these are often called 'full citations'.
For better results, it is important you cross-check your business information (NAP). The goal is to ensure it is consistent with your NAP on other citation sites . Consistency cannot be overemphasized.
#2 Don't Run From Paid Listings
Don't settle for only free citation sites. This is most important if you have tough competitors that are listed for them.
#3 Make A Simple Background Check
Simply check the database of the citation source to find your company's NAP. If you find your company, make sure the NAP is accurate and claim it.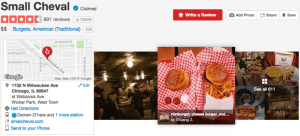 On the other hand, if you don't find your company, go ahead and add it to the site.
This helps you prevent duplication of listings.
#4 Add Every Possible Detail
Add every possible information about your company. This includes logo, business description, social accounts, operating hours and so on.
Customers are more likely to do business with a company that has all the necessary details than one that doesn't.
#5 Have A Credible Email Address
Try not to use a generic email to list your business. Instead, use a domain-based (business) email address that is related
to your site.
This makes your business trusted and credible.
#6 Pick Categories Wisely
Always pick categories that are relevant to your business without leaving anyone out. In the same vein, you shouldn't pick less than enough.
Essentially, this helps your visibility on local directories where you are listed. Plus, it can help your google rankings for searches in your
category.
Get Your Business Listed Now
Citation listings are one of the best ways to optimize your business for local SEO. The good thing is, once done, you don't have to worry about it anymore, unless you change your services.
If you need help setting up your citation profile, you can talk to us here.