Mobile Search Optimization: Its Rise, Importance and How to Win

These days, mobile search optimization has gone past just simplistic UI/UX designs. Mobile search optimization should now be a priority for your digital marketing strategies, following the prioritization of mobile devices in our digital age.
The Rise of Mobile Search Optimization
The dawn of mobile devices finally came in 2015 when mobile searches surpassed desktop searches. Its stand was cemented in 2016 when mobile traffic dominated throughout the entire year.
In a trailblazing initiative, Google announced the Mobilegeddon update, which indicated that moble rankings would differ for mobile-friendly websites. This was a calculated step to push owners of websites to get their sites to be mobile-friendly. In reality, small businesses could easily optimize their practices, but it was rather tasking and expensive for larger corporations.
In the end, it made websites aware of the importance of a mobile search optimization.
Next, in May 2016, Google released Mobile Update 2.0, another algorithm updated that favors mobile-friendly sites on mobile searches. At this point, the majority of the websites of the internet were either already mobile-friendly or working towards it. The relevance of mobile search optimization began to reach its peak.
The ultimate mobile search optimization Google update was then released in October/November 2016 – Mobile First Index. The update created a separate mobile index, which will be the main index responding to search queries. The separation favored the mobile, since it isn't only going to be the main index but also more up-to-date.
Effects of Mobile Search Optimization on Your Business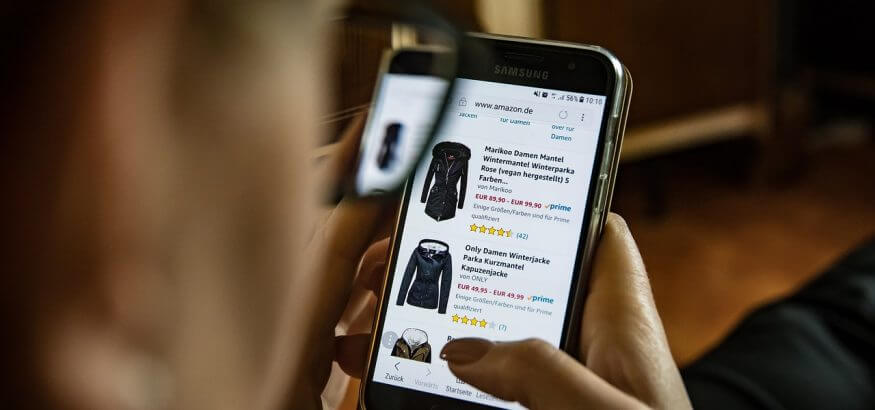 It is important to note that your site will be flagged by Google of it has reduced web content or  an unresponsive mobile version. If you tick these boxes, then you are good to go.
However, your website will be missing out if you aren't practising mobile search optimization.
In a study by statista, more than half of website traffic was generated by mobile phones in 2018.
This shows a huge green light for businesses to start practising mobile search optimization, or taking it seriously.
But that's not all. Also, around 20% of internet users make use a desktop computer while using another device (mostly mobile) simultaneously.
In addition, 6 in 10 shoppers will start shopping on on device,  but continue or finish and other. Asides the fact, this is something I do, and I'm sure that you've done. So, why not make things easier for your shoppers and increase your sales too. It's a win-win right?
It's also known that people are conducting more researches on their mobile devices. From 2014 to 2015, mobile shopping-related searches got an increment of 120%. This and more research products point to the fact that mobile-first is becoming the way to go. So how can you chip in?
Little Tips To Win In Mobile SEO
#1 Use Responsive Design
It's not news that Google has made it clear that responsive design is their preferred mobile configuration. This means that all screen sizes (not just mobile) are to be considered when designing platforms. After all, it's Mobile-First, not All-Mobile.
#2 Track Mobile and Local Rankings
 You'll certainly identify new opportunities if you're tracking your mobile rankings as well as your local rankings too. This will help your business/domain to optimize your market strategy.
#3 Track and Monitor Mobile and Local Rankings
 This may sound like a hassle, but you'll be surprised to find out that majority of your top competitors are doing the same. We've already discussed the top activities on smartphones while in-stores.
#4 Improve Page Speed
For a fact, 53% of mobile site visitors will abandon a page if takes over 3 seconds to load. So, it is important you optimize your site to load faster.
If you run a large corporation, or have little know-how about SEO, mobile search optimization can be very tiring and worse, unproductive. With our team of professionals we are ready to help, as soon as you contact us.