How to Run a Successful PPC Campaign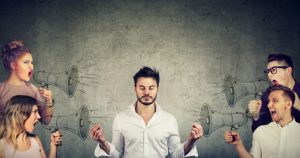 Online businesses use several marketing strategies to increase sales, subscribers or traffic.
One of the fastest ways to see these results is by running a pay-per-click campaign (PPC).
Despite being more attractive than waiting for a long time to see results with SEO strategy, running a successful campaign is a bit complex.
Without careful planning, a business owner could see his investment flushed down the drain.
In this light, we'd make a simple overview of how to run a PPC campaign.
Stage 1: Planning
Before you start with a PPC campaign, you need to determine what you want to achieve with the campaign.
Once you've decided, the next step is to make a budget and stick to it.
Stage 2: Keyword Management
This is an essential part of the success of your PPC campaign. Without proper keywords, your campaign wouldn't get to the right audience.
Keyword Research
You need to make proper keyword research using a tool like Google Adwords Keyword Planner. It gives you data on the volume of search, cost per click and competition for your keywords.
Keyword Selection
Once you've assessed the data, pick the keywords that fit your audience and budget.
Also, try to check the businesses competing for the keywords you've selected to know if they are relevant.
Stage 3: Make a Compelling Ad Copy
Once you've selected the right keywords, you need to form an engaging ad copy around them. This largely influences your ROI.
To create a great ad copy, you need to have a unique selling point (USP) and be clear about what you can offer your audience.
Try to use the USP in your ad copy to encourage relevant clicks and increase conversion rate.
Stage 4: Create an Engaging Landing Page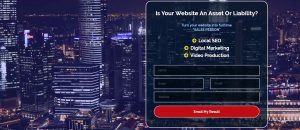 This is really important to make visitors who clicked on your ad to actually take action. Directing visitors to a specific and targeted landing page increases your CTR better than directing them to a homepage.
The landing page must capture the reason the visitors clicked on your ad and how they can find what they seek. Then, finish it off with a powerful call-to-action.
Supporting your content with a relevant video, if possible, has proven to be effective. If not, use strong but relevant visuals.
Stage 5: Campaign Management
After setting up the PPC campaign, you need to regularly track its performance for success.
Here's how.
Tune for Conversion
Regularly tune up your AdWords and PPC campaign to get a higher conversion rate. Focusing on CTR can lead to a failed campaign with no conversion.
Stick to Rules
Never try to use blackhat methods to get conversions. It doesn't pay off in the long run. So, make sure your practice is in line with the rules of the search engine you use.
Hire PPC Campaign Professionals
If running a PPC campaign is difficult for your business, hire competent professionals.
Start a Remarketing Campaign
Let's face it. Not all visitors take action the first time. So, you need to remarket your PPC campaign to increase the chances of conversion.
Need Help With A PPC Professional?
If you are ready to run a PPC campaign with in-depth research of your market and quality management, contact us here. We are one of the top digital marketing agencies in Kalamazoo.