PPC Campaign: Top 5 Niches to Rake In The Cash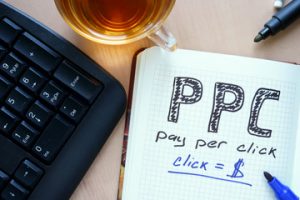 Running a PPC campaign is a great marketing strategy used by online businesses.
Why not?
64.6% of people shopping online click on Google ads. That's not all. If you run a strategically crafted PPC campaign, traffic, leads, and customers will increase in a short time.
Unlike running an organic SEO campaign where you have to wait for several months to see results. That's even if you get it right.
That said, there are tons of niches where you can find a good search volume and a high customer value from each conversion.
Keep on reading to see the industries with the best niches for PPC.
Best Niches To Run PPC Campaign
#1 Law Firms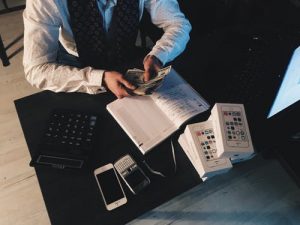 Law itself is very broad. Firms with practices like divorce law, employment law, bankruptcy law, real estate law, and so on, are good niches to run a PPC campaign. Even though the cost per click (CPC) can be really high, firms still pay for it because it's profitable. For example, the phrase "Car Accident Lawyer" can cost Georgia law firms up to $1000 but they still pay for it. However, the same keyword cost $246 in Michigan but has lower searches per month.
Handling a single case for a client can make a law firm thousands or tens of thousands of dollars.
#2 Dating and Relationship
The online dating industry has seen drastic improvements over the years and it's no wonder over 15% of American adults use its services.
The good thing about this niche is that its average cost-per-click is really low compared to the legal and finance industries. Not just that, it also has the highest click-through-rate (CTR) at 6%. This makes it easy to run a PPC campaign that sells.
#3 Finance and Insurance
The niches in these industries have been doing pretty fine for a while now. Landing a single customer usually leads to recurring transactions with the company.
So, finance and insurance companies won't mind investing in a PPC campaign. Plus, an average conversion rate (CVR) of 5.10% makes the risk worth it.
#4 Real Estate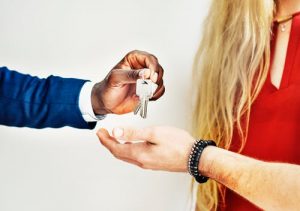 If you are a homeowner, then you'd know that real estate agencies make a ton of cash from commissions or sales.
The fact that over 92% of people looking for house use google for first-hand information makes a real estate PPC campaign appealing.
There are lots of niches to that are doing well in real estate like resorts and vacation homes, lake homes, ski homes and so on.
#5 Health Care Industry
Like most of the niches in you can get from this article, health care niches have a high customer lifetime.
For instance, when a chiropractor lands one client through a PPC ad, he can earn thousands of dollars from that client over time. Also, the client can make referrals which leads to more thousands of dollars through a single click on a PPC ad.
Cardiology, Orthopedics, Podiatry, Dentistry are other niches that are gold mines for a PPC campaign.
Honorable Mention
Divorce Law
Family Law
Immigration Law
Criminal Defense Law
DUI Law
Employment Law
Wage and Hour Law
Estate Planning Law
Bankruptcy Law
Real Estate Law
Accounting
House Cleaning
Janitorial Services
Commercial Cleaning
Power Washing
ENT Doctors
Podiatrists
Cardiologists
Orthopedics
Mold Removal
Roofing – Residential and Commercial
HVAC – Residential and Commercial
Plumbing – Residential and Commercial
Asphalt Paving – Residential and Commercial
Electrical Contractors
Concrete Installation and Repair
Epoxy Flooring
Polished Concrete
Party Bus
Limos
Auto Transport
Tree Removal
Lawn Care
Landscaping
Pest Removal
Duct Cleaning
Cash for Houses (i.e. "We Buy Ugly Homes")
Deck Building
Demolition
Fencing
Drug and Alcohol Rehabs
Garage Door Repair and Installation
Foundation Repair
Excavation Contractors
Water Damage
Smoke Damage
Mold Remediation
Water Proofing
Staffing Services
Nursing Homes
Assisted Living Facilities
This isn't an end all be all list, just some of our favorites.
Need Help Running A PPC Campaign In Any Niche?
There are many other niches that didn't get mentioned but are definitely gold mines.
But regardless of which niche you specialize in, if your marketing isn't top notch, the results and income won't be good.
If you need help or have issues running a PPC campaign in these niches, we at Kalamazoo Seo are ready to help.