How To Find Your Page Rank On Google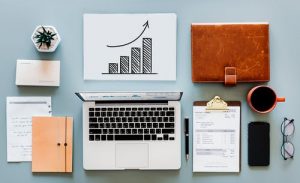 Ranking high on Google is a great boost to the online presence of your e-business or blog. With continuous updates to Google's ranking algorithm, the ranking of your webpages will fluctuate on a regular basis.
That said, you need keep track of how pages on your site rank to make the right changes when their rankings drop/fall.
But how do you find the needed data of your pages?
Not to worry.
It's pretty simple.
This article will show you how to find your page rank on Google using a simple tool.
How to Check Your Website Ranks On Google
The traditional way  to check your page rank is to type your query in the Google search bar. If you aren't ranking high, this can be really difficult to find. Plus, it is less informative and doesn't give in-depth details and statistics.
Here's a better way.
Google Search Console
Google Search Console is a more accurate way to find your website rank for keywords.
It's a free tool that gives you access to over 16 months of data. This includes clicks and impressions, Click-Through-Rate (CTR) of any page on your website.
Follow these steps to get a detailed analysis of your page rank.
Step 1: Set Up Your Account
To start, set up Google Search Console to be able to get any data. Here' how you can go about it:
        

Log in with your Google account

        

Add your domain/website name or page link in the appropriate section

        

Follow the steps for verification
Step 2: Get Familiar With The Dashboard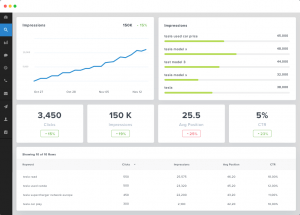 If you are new to data analytics, it might seem like a lot to understand. But really, it is easy.
The most useful components in the dashboard are queries, clicks, impressions and CTR, and position. They are close approximations of your page ranks and not exact figures.
Queries: The keyword or phrase your site is ranking for.
Clicks: This is the number of times visitors clicked on your page from the SERP.
Impressions: The number of times your page has appeared on the SERP.
CTR (Click Through Rate): is the percentage of people who clicked on your page after searching for a specific keyword
Position: The average ranking of your site on the SERP for a query.
Step 3: Filter Data
The filter options allow you to get specific results rather than the generalized result you get at first.
You can filter through pages, date, search type, country, and device. For instance, using the "Country" filter, you can put your country name to get local results which would be more appropriate if you run a local business.
Also, you can use the "Page" filter to find the ranking of a page on your site. The "Query" filter shows your ranking for a keyword.
Step 4: Find Keywords Your Homepage Ranks For
You can also find the specific keywords that drive traffic to your homepage using the "Page" filter.
Next, you type your website name exactly in the box. Then, you select the period you want to assess using the "Date" filter.
It will display the queries that Google is ranking your homepage for.
Need Help Making Your Page Rank Better?
It might be easy to find your page rank, taking it up the SERP rank is hard stuff if it isn't there already. We are a Kalamazoo SEO company that helps local businesses with such hard stuff.
If you need a helping hand or want to get some recommendations on your SEO situation, contact us here.