Organic SEO Vs Local SEO: Which Suits your Business better?

It's great to find that SEO is becoming a growing exercise. However, there are differences between organic/traditional SEO and local SEO.
Local SEO is a location-based practice, unlike Organic SEO which is website based. The websites that Organic SEO focuses on may have a location, but not compulsorily.
Businesses exclusive to the internet like Internet Marketing, Blogging and Affiliate Marketing utilize organic SEO to increase their search engine ranking and traffic.
Of course, location can affect organic SEO, but it is not limited to fixed placement.
What kind of Businesses are recommended to use Local SEO?
Brick and Mortar businesses (a physical office in a specific location) are perfect candidates for Local SEO.
Businesses that use Local SEO are mostly interested in displaying their location, as authentic and relevant to the customer. For instance, a bakery in Kalamazoo, Michigan would value the visibility of their business to residents in that area.
The Main Distinctions between Organic SEO and Local SEO.
Links
Links are sometimes called website addresses or (the currency of the internet). Most importantly, they are great sources of higher ranking and traffic and are usually read by search engines as "votes." Local SEO doesn't see links in that way.
Citations
Citations are reference points that carry the business' contact info in NAP format (name, address and phone number). For a local business, this piece of information for them to make sales, hence the importance of Local SEO.
Significantly, search engines see business citations as a pointer to the relevance of your business within a particular region or city.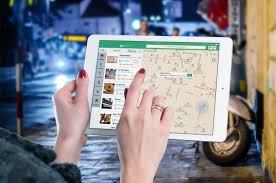 One major difference between citations and links is that; unlike links, citations are not viewed by or seen as votes for a business. Instead, they show that a business is valid in a unique geographical location.
Ultimately, citations help businesses get found faster in searches that relate to that business and its location. Organic SEO aims to place your business on the highest possible rank that it can attain for certain keywords.
It involves link building and may not involve citations at all. But for local SEO, citations are vital.
The main goal is to get into local result pages of search engines. Small businesses can use Local SEO to get listed in search engines using citations.
Even so, search engines use a lot of other factors (like keywords, page speed, user experience and so on) to rank and index sites.
What If You Want Both?
Without doubt, making your business visible to your local customers and on the search engine should be your top priority. For this, your enterprise has to be both relevant location-wise and to a particular search. Though it may take a lot of effort to build, the reward is worth it in the end.
Even so, brands with multiple locations can pull this off quite easily since they'll most probably have a website that ranks for general and specific searches.
Location-based searches tend to draw target customers faster than organic searches. About 88% of local searchers who check out business sites reach out to the company within 24 hours. Also, 46% of all Google searches are looking for location related information.
What's important to take away is that your business can benefit from Local SEO, Organic SEO or both of them if possible. You have to choose the right fit for your kind of business.
We can help you make that decision for your Kalamazoo business with help from our competent SEO specialists. Click here to get a free SEO audit of your site.